How to own your message and speak with confidence
This virtual workshop, brought to you by the Auckland Government Women's Network and the Leadership Development Centre, will be interactive and designed specially to leave you feeling great about your ability to speak.
Click here to register. Use password Webinar20.
Details
We know it when we see it – someone who can speak with confidence so that their message shines through, and you want to listen to every word. In this workshop you will find your own confidence to speak and organise your thoughts so that you can communicate your key points with clarity.
You will also learn how to build rapport with your audience, so that you can read the room and present in a dynamic way that plays to your special gifts and talents.
Part of speaking with confidence is having the ability to adapt your message and style to different groups, large and small, and be effective without using PowerPoint. You'll find out about proven tools that work 'in the moment'.
Brenda Ratcliff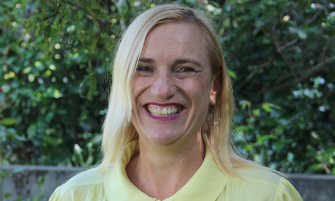 Brenda is an experienced leadership coach, mentor and trainer. She enjoys working with teams and individuals who want to be all they can be.
Brenda is a certified Life Coach and Multiple Brain Integration Techniques (mBIT) coach. She is also a certified coach for The Inventory of Work Attitude and Motivation (iWAM), an online diagnostic tool to help people understand their own communication styles and how they come across to others. She is accredited for the Leadership Circle™ 360 tool and the Leadership Success Profile 360. Brenda is also an approved Instructor of the Transforming Communications programme designed to help teams work together well, raise issues and concerns, and resolve conflicts.
Brenda is a member of the Leadership Development Centre provider panel, and the Ministry of Business, Innovation and Employment All of Government Panel of Approved Providers.