Taruni Falconer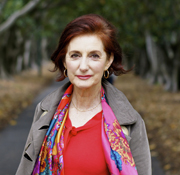 The 'Critical Moment Dialogue' (CMD) gives busy leaders, who are often dealing with complexity and ambiguity in their workplaces, the opportunity to stop, focus, reflect and adjust their behaviours in preparation for dealing with similar situations in the future. The CMD is a deceptively simple process for taking conscious leadership of ourselves, teams and organisations.
Taruni Falconer, Director of Melbourne-based Intercultural Dynamics brings a fresh approach to leadership - leading from the inside out. At a recent LDC clinic, she introduced participants to the CMD.
We can use CMD in day to day moments of choice demanded of us. CMD focuses on 'trigger moments' (that is, 'something's up' moments) and supporting us to notice our cognitive, emotional and physiological responses to these moments. These trigger moments then become valuable teachable and learnable moments for taking action.
CMD is part of Personal Leadership Seminar's two principles - mindfulness and creativity - and focuses six PL practices:
attending to judgment
attending to emotion
attending to physical sensation
cultivating stillness
engaging ambiguity
aligning with vision.
CMD helps us think about, for example, the positive and negative judgments and emotions about ourselves, others and the situation and prompts us to question what we are assuming and why we care so much.
Personal Leadership (PL) is 'inside out' leadership. Its premise is that, at its root, leadership is about managing our internal experiences so that we can discern right actions. PL theory draws on a vast literature about intercultural communication, leadership development, positive psychology, whole-person self-development, education, the wisdom traditions and the biological and quantum sciences.
Hear more from Taruni in her podcast of the Critical Moment Dialogue clinic, which includes a 'something's up' exchange between Taruni and LDC. And, see Taruni's Crictical Moment Dialogue slides for more information.