Find out about important research and information on leading in today's environment - to help you lead in a dynamic and courageous way.
Talent management
What is talent management? Where do you start? Read LDC's paper to find out how you can build your talent management capability.
LDC White Paper: The struggle to lead strategically in the public sector
LDC White Paper: Digital Stewardship of the system
Digital leadership research
LDC's digital leadership research has been written to generate discussion around what it means to be a public sector leader in the digital age. We are particularly focused on exploring digital leadership because the emphasis on 'Digital Strategy' is just as much about people as it is about technology.
Digital data and leadership
This article highlights the trends we are noticing in global research, presents a case study about the Ministry of Health's process of embracing the digital era and provides some tips for your own leadership practice. Read the full article.
A digital-age approach to leadership: build trust and seek multiple perspectives
This article highlights the trends we are noticing in global research, presents a case study from a team that is working to keep our borders safe and provides some tips for your own leadership practice – specifically in relation to building trust, asking the right questions and gaining multiple perspectives. Read the full article.
LDC Fellowship research: Leadership for public sector innovation
LDC Fellows Lis Cowey (Principal Advisor, Strategy, change and performance, The Treasury) and Sally Washington (Programme Manager, The Policy Project, Department of the Prime Minister and Cabinet) looked at public sector innovation leadership across the policy and implementation spectrum.
Lis and Sally's Fellowship began with a course on 'Design Thinking for Innovative Business Problem Solving' at the Darden School of Business, University of Virginia, United States. They then visited a range of innovation and policy units and organisations in New York and London, as well as the Observatory of Public Sector Innovation, Organisation for Economic Co-operation and Development, in Paris.
Read their LDC Fellowship reports:
Collaborative leadership in the public sector − breaking the silos: Research from MBA graduate, Ben Fitchett
Ben Fitchett completed a major piece of research that looked at collaborative leadership in the New Zealand public sector, as part of his MBA through Henley Business School, University of Reading, United Kingdom. Ben previously worked at MBIE and now works as a Commercial Manager at Spark. Ben drew his subjects from LDC's alumni and interviewed tier 2 and 3 public sector leaders with experience leading major initiatives to gain their reflections on how state sector agencies collaborate. He spoke to LDC about his research. Read more about Ben's research
Developing leadership for business transformation: LDC paper
LDC's analysis of senior leader individual development plans and the LDC's Assessment for Development outcomes showed that the attributes that enable the leadership of business transformation were common development priorities for senior public servants. Successful business transformation requires leaders who are effective in six key areas: strategic alignment, customer centricity, leading teams, operational excellence, personal leadership and system mind set. This means leaders need exposure to and development in these aspects. In response, LDC drew together research and leading practice into practical advice on the best experiential development options for the components of leading change. Find out more and see how leaders can develop in each area in Developing leadership for business transformation LDC paper
Centre for Creative Leadership white paper: Innovation - how leadership makes the difference
The LDC Scholars Panel met in December 2014 to talk about innovation and what it meant for leadership in the public sector. Find out more in the latest whitepaper from the Centre for Creative Leadership (CCL) and its take on why so many organisations struggle with innovation.
Ministry of Women's Affairs resource: Inspiring action - action plans and research to help you attract and retain talented women
This Ministry of Women's Affairs resource is a quick reference to abstracts that explain ways to improve women's career paths within their company or organisation. It includes 117 referenced items, in seven topic areas. Each article or report has a brief summary with a website link, where available, to the full report or article. The Ministry hopes this resource, which includes information about New Zealand, will make it easier for human resources practitioners and managers, chief executives and leadership teams to identify practical steps that they can take to improve women's career pathways in their organisation.
In September 2013 the Ministry of Women's Affairs released the report 'Realising the opportunity: addressing New Zealand's leadership pipeline by attracting and retaining talented women'. This report drew on a substantial body of international research and evidence to articulate the issues around women's participation in leadership in companies and organisations. To make the evidence widely available to support leaders wishing to take action, the Ministry developed 'Inspiring Action'.
Journeys in Collaboration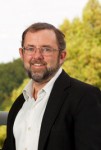 Collaboration can mean different things to different people. LDC members at Robert Brodnax's clinic had some of the answers: Joint outcomes, trust-based relationships, needs met equally, collective impact, diversity and innovation. Robert highlighted the following definition of collaboration: "Organisations working together have given up the need to control the outcome and are prepared to share both risks and benefits - they value the idea of being surprised when something new and unanticipated is created." This came from one of the 100 interviews Robert completed during his 2013 Fellowship, where he talked to leaders from public and private sector organisations and iwi entities involved in collaborative, multi-agency initiatives across New Zealand, the United Kingdom and the United States.
Find out more about what Robert had to say - listen to Robert's presentation, see his slides and read his paper: Journeys in Collaboration