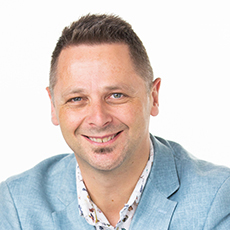 ---
Coach list: Mid-level leaders of leaders, People and thought leaders
Email: grant@sparked.co.nz
Phone: 027 366 0220
Website: grantverhoeven.com
Location: Wellington
Face to face delivery:
Locations without disbursements: Greater Wellington
Locations with disbursements: Rest of New Zealand
Virtual delivery: Zoom, Microsoft Teams, Webex
"Grant has an amazing ability to hone in on what's important and provide an objective, real-world view on how to improve" – Hamish, Senior Leader.
Grant brings over 10 years' coaching experience and a strong track record in developing public sector leaders. He has past management experience, including leading a team of 25 staff.
Grant's prides himself on providing engaging, tailored, strengths-based coaching solutions, that can be practically applied. He provides tools, accountability, and experience to support clients to build momentum, gain clarity, and overcome barriers in achieving their leadership aspirations.
Grant is a certified Strengthsfinder and Neuroleadership Coach. He is a member of International Coach Federation (ICF) and the past president of the ICF (Wellington Branch) strengths-based leadership.
Areas of specific leadership coaching expertise:
Leading change and transition
Communication and relationship management
Strategic leadership
Leadership team development
Career development