Richard Hamblin
Richard Hamblin is Director of Health Quality Intelligence at the Health Quality and Safety Commission.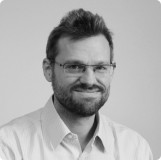 Richard investigated how organisations can successfully drive delivery through data and analytics. His aim was to focus on understanding what makes a great leader of data-driven organisations. He wanted to contribute to the public sector's development of the right people to lead transformative data teams.
Richard undertook research and visited organisations in New Zealand and overseas that have world-leading data and analytics teams and have helped transform their organisations into being genuinely data-led.
View Richard's fellowship research and presentation
Ezra Schuster
Ezra Schuster is Director of Education, Bay of Plenty-Waiariki at the Ministry of Education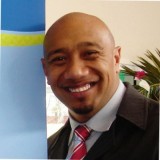 Ezra's Fellowship focus was how divergent agencies and organisations work in partnership with education, health and social providers to achieve positive outcomes for children and young people.
Ezra examined diverse cultural and social contexts: a successful education programme in Swansea, Wales, and how the city of Leeds has developed its approach to implementing its vision of a 'Child Friendly City'. Ezra also attended a leadership development programme at Oxford University.
Helen Potiki
Helen Potiki is Director, Policy at the Ministry for Women.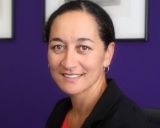 Helen examined how public sector leaders can set up, facilitate and negotiate flexible work arrangements and other innovative workplace practices to deliver effective public services to diverse communities.
Helen met with leaders in New Zealand, Australia, Sweden and the United Kingdom - countries with increasing diverse populations and a focus on innovative workplace practices. Helen also attended a five-day workshop 'Putting People First: Quality public services in a changing world' at Public Administration International, London.
Listen to updates in Helen's LinkedIn video logs
Eru Lyndon
Eru Lyndon is Regional Commissioner for Social Development, Northland/Te Taitokerau, at the Ministry of Social Development.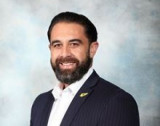 Eru's aim was to learn more about how to develop customer-centric services and product innovation, using processes such as design-thinking, and how these approaches can be embedded in organisations.
By combining this new knowledge with his ability to navigate Te Ao Māori and Te Ao Hurihrui, Eru explored how transformative business models with a digital focus, can create new ways to deliver products and services effectively to Māori. Eru applied his new knowledge to three national programmes focused on at-risk children.
As well as visiting organisations in New Zealand and North America, Eru attended Stanford's Design Thinking Boot Camp and MIT's 'Digital and Social Media Analytics' programmes.
Marie Long
Marie Long is Director of Planning, Permissions and Land at the Department of Conservation.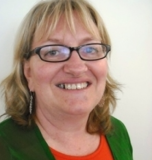 Marie explored the innovative approaches that international jurisdictions are taking in natural resources regulation. She wanted to find out more about regulation models based on customer-centric design and shared decision-making.
Marie also looked at understanding how the rights of indigenous people are applied in the design and application of regulation. Finally, she explored the response to increasing tourism on protected natural areas. As part of the Fellowship programme Marie attended the London School of Economics to complete a short course in regulation.