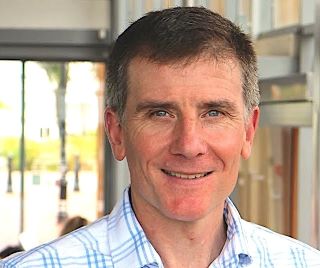 ---
LDC Facilitator - Common and Core Development
Programme: New People Leader
Delivery method: Face-to-face and Virtual
Face-to-face availability: Wellington and Kapiti region
Geoff Harrison offers over 20 years of experience as a coach, designer, facilitator and director of leadership development programs. He supports senior people and specialist leaders across NZ Government and the globe.
Geoff's approach to leadership development is underpinned by complexity, adult development, and experiential learning theory. He uses best practices and innovative techniques to help individuals, teams and organizations identify, set and achieve leadership objectives. Importantly, Geoff custom tailors his coaching and facilitation practice to both meet leaders and organisations where they are today and to support them to grow toward who they need to be next.
Geoff holds a master's degree from the University of Idaho and a Ph.D. from Victoria University of Wellington as well as a range of instructional certifications and qualifications including the Leadership Circle Profile and Growth Edge Coaching.
Geoff lives on the Kāpiti Coast, has a small family and is an avid adventurer.
geoff@cultivatingleadership.co.nz