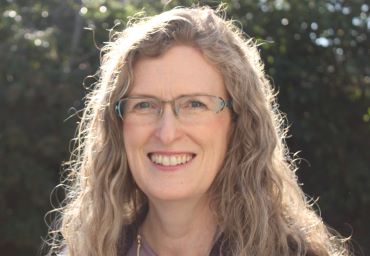 ---
LDC Facilitator - Common & Core Development
Programme: New People Leader and New Leader of Leaders
Delivery method: Face-to-face and Virtual
Face-to-face availability: Christchurch and North Canterbury region
Kristen Cooper's career spans tier 2 and 3 roles in marketing, planning and human resource management. She has been running her own consultancy practice for over twenty years and has experience in a broad range of organisations.
As well as working with clients on practical business matters, Kris is a regular facilitator on the University of Otago Executive Education courses in leadership and people. She has also taught Leadership, and People and Performance papers on the University of Otago and University of Canterbury MBA programmes.
Kris' leadership development work is grounded in heightening self-responsibility and self-awareness for leadership impact, and is informed by strengths-based research and adult development principles. She welcomes helping people 'keep it real' and find, align, hone and develop confidence in their particular leadership voice and contribution.
Kris has a Master of Commerce (with a thesis in leadership), is a trained adult tutor, accredited mediator, Member of NZIM&L and the NZ Institute of Directors, and a Chartered Fellow of HRINZ, where she has also served as National President and Board Chair.