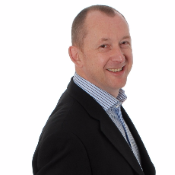 ---
LDC Facilitator - Common & Core Development
Programme: New People Leader and New Leader of Leaders
Delivery method: Face-to-face and Virtual
Face-to-face availability: Marlborough Region
Whether coaching or facilitating, Martin likes to get people thinking. As a result, he likes to challenge perceptions and help people see their own biases in action. Martin creates an group environment where people are open to sharing, testing their peers and being tested.
Martin left corporate life to see if he could create change without power and authority. In the years since then he has led culture change, designed and delivered development programmes and coached high performers at the highest levels.
Martin's background is in 'Leadership of change'. His first book was on the topic and since then he has written books on stepping up to leadership roles and leader as coach.
He brings his experience and observations of great leadership to the programmes he delivers in order to bring the content to life.