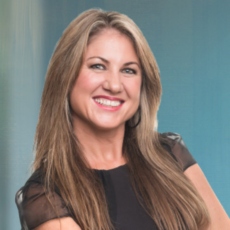 ---
LDC Facilitator - Common and Core Development
Programme: New People Leader and New Leader of Leaders
Delivery method: Face-to-face and Virtual
Face-to-face availability: Wellington region
Melanie is a senior leadership practitioner and Gallup-certified strengths coach with over 22 years' of leadership experience working with, advising and delivering to chief executives and senior leaders in the public service.
Melanie has helped hundreds of leaders identify their strengths and barriers to success, and continues to coach and design bespoke solutions to develop leaders and leadership teams who aspire to be create impact and become high-performing.
Melanie is Founder of Women Step Forward and has coached and empowered many women who have experienced immense transformation, including taking on more significant leadership roles.
She has worked alongside LDC to transition the delivery of the NPLs Programme from in-person to online and continues to facilitate this programme for LDC and Government Agencies.
Melanie's experience is in New Zealand and the United Kingdom. She is both Pākehā and Māori descent (Ngāi Tahu) and a mother of two young daughters.