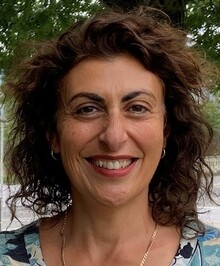 ---
Coach list: Mid-level leaders of leaders, People and thought leaders
Email: amira.aman@core-ed.ac.nz
Phone: 027 448 5518
Website: core-ed.org/en_NZ/about-core/our-people/amira-aman
Location: Ōtautahi (Christchurch)
Face to face delivery:
Locations without disbursements: Ōtautahi (Christchurch)
Locations with disbursements: Rest of Aotearoa, New Zealand with disbursements.
Virtual delivery: Zoom or as preferred
Amira was in leadership in secondary education for 20 years. She is now the Practice Lead for Tātai Aho Rau, Core Education, where she has extensive experience in coaching aspiring leaders and leaders from many contexts.
Her coaching style is non-directive. She walks alongside her clients to support their development and their ability to make day-to-day and strategic decisions and have courageous conversations. Clients are invited to bring all of their experiences and whakapapa into the coaching sessions and Amira responds to their preferred ways of working.
Amira uses the He Waka Unua coaching framework which is based on a Te Ao Māori viewpoint, where coaching becomes the joining of kaiārahi (coach) with coachee, to give strength and guidance. It assists with purpose, brings together, and encourages achievement of goals.
Amira understands the complexity of leadership and is able to support clients to explore new perspectives. She helps leaders to understand themselves and how their understanding of leadership shapes how they lead others. She also supports leaders in how to grow leadership capacity in others.
Amira has a Master of Education (1st class Hons) from Canterbury University, specialising in coaching and mentoring, adult learning principles and the conditions best suited for adult learning.
She also holds a Teaching Diploma and a Bachelor's Degree with a double major in Classical Studies and English from the University of Canterbury.
She is completing International Coaching Federation training (Accredited Coach Specific Training Hours) through Coaching Pacific.
Areas of specific leadership coaching expertise:
leadership development
conditions for adult learning, collaboration and team building
coaching and mentoring
communication and the art of courageous conversations