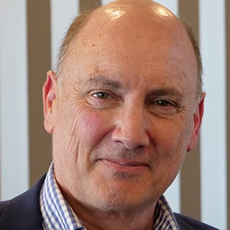 ---
Coach list: People and thought leaders
Email: andy.britton@coachingpacific.com
Phone: 021 952 386
Website: coachingpacific.com
Location: Auckland, Whangarei
Face to face delivery:
Locations without disbursements: CBD/North Shore, Auckland, Whangarei
Locations with disbursements: South Auckland
Virtual delivery: Zoom
Andy is a Fellow Chartered Accountant with CAANZ (Chartered Accountants Australia & New Zealand) and the ICAEW (Institute of Chartered Accountants in England & Wales). He was a partner with PwC in New Zealand for 16 years. He has been an executive coach for 16 years to senior leaders in both the public and private sector.
Andy is supportive and authentic. He acknowledges achievements, insights and provides robust observation on what he's hearing, seeing and sensing. This approach supports his clients to use solutions-focused thinking, enabling change.
Andy's effectiveness is measured by his client's learning and insights. Advice, if requested, can be given using the distinction between mentoring and coaching.
Andy is a Professional Certified Coach (International Coaching Federation) and owner of an International Coaching Federation approved Coach Training company that operates globally. He is also a member of the Institute of Directors and the Change Management Institute.
Areas of specific leadership coaching expertise: Leadership development