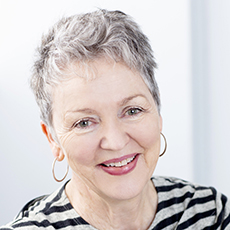 ---
Coach list: Mid-level leaders of leaders, People and thought leaders
Email: ann@annwright.co.nz
Phone: 021 228 8782
Website: www.annwright.co.nz
Location: Wellington region
Face to face delivery:
Locations without disbursements: Wellington region
Locations with disbursements: Anywhere in New Zealand especially Auckland and Nelson
Virtual delivery: Zoom, Microsoft Teams, webex
Ann's coaching style is curious, compassionate and candid. Clients value her practical and empathetic approach and her sense of humour.
Ann excels at partnering with clients to deepen self-awareness and self-management. She understands leadership from theoretical and practical perspectives and brings in depth knowledge and experience of the real world.
Current coaching clients include senior managers in government, higher education, small and medium-sized enterprises and multinational IT located in New Zealand, Australia, Asia and the United States.
Having held senior management roles in the Victorian Public Service and not-for-profit sector, Ann now has over 1000 paid coaching hours.
Ann is a Professional Certified Coach, International Coaching Federation and Certified Narrative Coach, Coach Mentor and Supervisor. Ann has graduate certificates in Organisational Coaching and Career Development.
Areas of specific leadership coaching expertise:
establishing authentic leadership approach for effective staff and stakeholder engagement
transitioning to chief executive or tier 2 roles