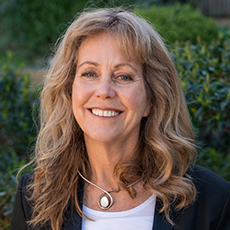 ---
Coach list: Mid-level leaders of leaders, People and thought leaders
Email: ava@orbsolutions.co.nz
Phone: 027 428 2672
Website: orbsolutions.co.nz
Location: Wellington
Face to face delivery:
Locations without disbursements: Wellington
Locations with disbursements: Rest of New Zealand
Virtual delivery: Zoom, Microsoft Teams, FaceTime
Ava has provided coaching and facilitation for over 13 years. Her coaching is informed by neuroscience and positive psychology. An accredited mediator and skilled facilitator, Ava assists people to have conversations that matter. She has held significant leadership roles and is a qualified social worker and professional supervisor.
Ava's coaching style creates a supportive environment for reflection, growth, and change. Her deep listening and powerful questioning help leaders unpack complex situations to gain new insights. She explores and gently challenges thinking and actions. Ava builds on strengths.
Ava provides short-term coaching packages focusing on a specific goal or development area, as well as longer coaching relationships of 6-18 months. Sustaining wellbeing as a leader is a focus with coaching supported by tools and resources.
Ava is a certified coach in Conversational Intelligence®, a Neuro-Linguistic Programming (NLP) Master Practitioner and a certified multiple Brain Integration Techniques (mBIT) coach.
Areas of specific leadership coaching expertise:
New leaders and managers
Communication effectiveness
Managing conflict
Relationship management
Achieving through others
Wellbeing
Mindset
Leading through change and transition