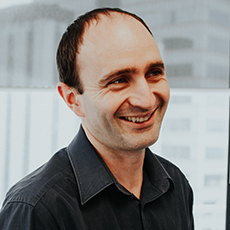 ---
Coach list: Chief executives and system leaders, Mid-level leaders of leaders, People and thought leaders
Email: carl@cerno.co.nz
Phone: 04 473 9966
Website: cerno.co.nz
Location: Wellington
Face to face delivery:
Locations without disbursements: Wellington
Virtual delivery: Any platform
Carl has coached and assessed hundreds of leaders at a wide range of levels from across the Public Service.
He takes a solution-focused and action-oriented approach to support leaders to realise their potential. He enjoys working with people to understand their perspectives and assist them to identify how they can leverage their unique strengths to achieve their goals.
Carl excels in helping leaders to identify practical and effective actions. He supports them to identify more helpful ways to think about work challenges so they can move forward to achieve their goals.
Carl has a strong understanding of the challenges faced by Public Service leaders and experience with how others have overcome them.
Carl is a registered psychologist with a PhD in Psychology.
Areas of specific leadership coaching expertise:
Influencing, strategy, conflict management, performance management, delegation, time management, resilience, people engagement, team leadership, business improvement, decision-making, goal setting, reflective/adaptive leadership