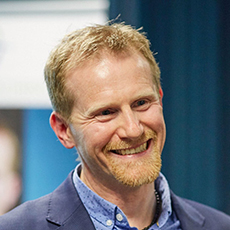 ---
Coach list: Mid-level leaders of leaders, People and thought leaders
Email: cillin@resultscoaching.co.nz
Phone: 021 592 445
Website: resultscoaching.co.nz
Location: Wellington
Face to face delivery:
Locations without disbursements: Wellington
Locations with disbursements: Auckland, Christchurch, Tauranga, Taupo, Rotorua
Virtual delivery: Google Meets (GMeets), Zoom
Proud to have been recognised in the Top 15 Coaches in Wellington 2022 (InfluenceDigest.com), Cillín has over 10 years' coaching experience working with people at every level of the organization both in the public and private sector.
Cillín's coaching style seeks to build strong trusting relationships – everything discussed with his clients is confidential. He seeks to draw out his clients' past experiences and help them use these lessons to overcome whatever challenges they are facing and, at times, he may share new skills that may useful for them going forward.
Cillín's background in holding leadership roles and running multiple teams enables him to quickly grasp the challenges a leader may be facing and explore options with them to help them achieve the right outcome for the context in which they find themselves in.
Cillín has a Bachelor of Science in Psychology. He is an ICI Accredited Professional Leadership Coach and the Neuro-Linguistic Programming (NLP) Master Practitioner.
Areas of specific leadership coaching expertise:
Leadership development
Building a high performing team
Personal change
Removing doubts and fears (e.g. Imposter Syndrome)
Building resilience
Letting go of past trauma
Advanced communication skills (including conflict management)