Kristen Cooper (Kris) ( she/her)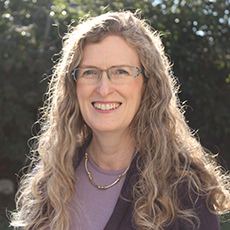 ---
Coach list: Chief executives and system leaders, Mid-level leaders of leaders, People and thought leaders
Email: kjcooper@xtra.co.nz
Phone: 027 4477 093
Website: kayceeprojects.co.nz
Location: Christchurch
Face to face delivery:
Locations without disbursements: Christchurch
Locations with disbursements: New Zealand-wide
Virtual delivery: Zoom. Can accept Microsoft Teams meetings.
Kris is not taking any new assignments during 2022.
Kris has over 30 years' experience in planning, human resource management, marketing, training and consultancy roles, mainly in tier 2 and 3 roles. She has coached hundreds of people, with roles ranging from CEOs to specialist staff members.
Kris' coaching is based on mutual trust, respect, and freedom of expression, delivered through a 'meeting you where you are' lens. She deploys adult and action-learning principles, which recognise prior learning and the need to facilitate a transfer of learning to the real work environment. She draws on a variety of coaching frameworks and tools to suit the individual's needs.
With chief executives and system leaders, Kris takes a partnership approach in the form of 'company' in making sense and progress with development opportunities provided by the challenges of their roles.
Underpinning Kris' coaching style is enthusiasm, support and challenge for clients to be the best they can be.
Kris is Master of Commerce qualified with a thesis about the impact of CEO leadership style on strategy adoption. She is a distinguished fellow of Human Resources Institute of New Zealand, a chartered member of the Institute of Directors and an accredited mediator.
Areas of specific leadership coaching expertise:
Leading through complexity, change, transition and/or conflict.

Structured coaching programmes for charisma coaching and growth edge adult development.

Human resources, organisational development and people policy, including poor performance; strategy development and implementation.