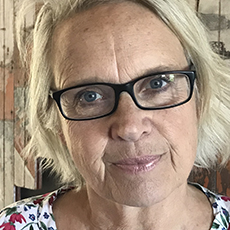 ---
Coach list: People and thought leaders
Email: mary.britton@coachingpacific.com
Phone: 027 443 4323
Website: coachingpacific.com
Location: Whangarei/Auckland
Face to face delivery:
Locations without disbursements: Whangarei, Auckland, Virtual
Locations with disbursements: Other New Zealand locations
Virtual delivery: Zoom + any platform which makes it easy for clients
Mary is part of the International Coaching Federation (ICF) Australasia leadership team where she mentors and supervises leaders and coaches. She also designs and delivers coaching and leadership training. Mary's passions include health/wellbeing, presence, creative solutions, respectful/empowering leadership and mana Māori.
Mary contracts with clients around coaching style, learning preferences and cultural matters. She is curious and courageous and offers challenge as contracted. She is comfortable working with emotions as they arise and always most interested in what matters to her client. Mary is happy to develop and deliver creative approaches to suit clients.
Mary's coaching style is strengths-based, neuroscience-informed, respectful, and embraces the client's world-view, culture and kaupapa.
Mary is a ICF Professional Certified Coach and a Brene Brown Dare to Lead graduate. She is a member of EMCC and Human Resources Institute of New Zealand (HRNZ).
Areas of specific leadership coaching expertise: neuroscience of leadership; cultural competency; presence (with a competency framework to support leveraging strengths and work on 'even better ifs'); relationships; teams and your transitions; growing team relatedness, competency, capability; difficult conversations ; building from manager to leader