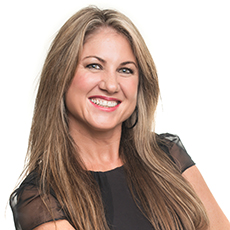 ---
Coach list: People and thought leaders
Email: melanie@wsfnz.co.nz
Phone: 021 388 687
Website: womenstepforward.co.nz
Location: Porirua, Wellington
Face to face delivery: Locations without disbursements: Greater Wellington region
Virtual delivery: Zoom
Melanie is a Gallup-certified strengths leadership coach and leadership practitioner and with over 22 years' of leadership experience working with, advising and delivering to chief executives and senior leaders in the public service.
Melanie is passionate about gender diversity and inclusion in leadership. Melanie is the Founder of Women Step Forward (Wāhine Mā Rere Ki Runga) and is driven to ensure women take part in leadership and their voices are heard. Melanie has coached and empowered women who have experienced immense transformation, including taking on more significant leadership roles.
Melanie is a champion of the millennial generation and works with leaders to harness their ability to lead in a multi-generational workforce.
Melanie has significant experience and expertise in the provision of strengths-based coaching to both individuals and leadership teams, and wider business groups. Melanie works with people to harness their strengths, educate people on how to deliver strengths-based leadership and develop their authentic leadership style.
Melanie is a Leadership Development Centre (LDC) leadership facilitator for both the Leaders of Leaders and New People Leader programmes. She was accredited in LSP 360 in 2019.
Melanie's experience is in New Zealand and the United Kingdom. She is both Pākehā and Māori descent (Ngāi Tahu) and a mother of two young daughters.