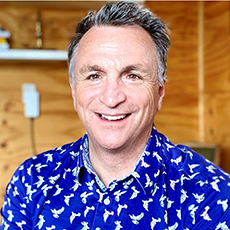 ---
Coach list: People and thought leaders
Email: sean@crystal.consulting
Phone: 021 633 592
Website: crystal.consulting
Location: Christchurch
Face to face delivery:
Locations without disbursements: Canterbury
Locations with disbursements: Otago, Southland, Marlborough, Wellington, Auckland – disbursements for travel costs only
Virtual delivery: Zoom or Microsoft Teams
Sean has a global management consulting and coaching career providing advice and coaching to clients in a wide variety of industries and organisations of different sizes, complexity, and maturity.
Sean's coaching style responds to the needs, personality and desired outcomes of the client. Sean will draw on a range of different coaching styles, tools and techniques to provide the client with the space they need to get clarity, make decisions, resolve issues and move forward. He excels at providing clarity, practical, tangible and achievable solutions and client focused outcomes.
Sean is an Associate Certified Coach (ACC) with International Coaching Federation, Masteries Practitioner with International Association of Coaching (IAC). He is also a certified Health Coach with American Council of Exercise (ACE).
Areas of specific leadership coaching expertise: Career Planning, Leadership Development, Change and Transition, Personal Strengths, Health, Resilience and Wellbeing, Interpersonal Conflict, Entrepreneurship and Innovation, Project Management