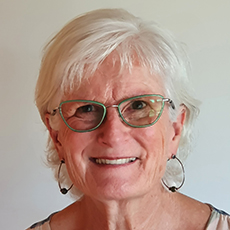 ---
Coach list: Chief executives and system leaders, Mid-level leaders of leaders, People and thought leaders
Email: sheryl@pivotal4u.com
Phone: 027 478 2540
Website: pivotal4u.com
Location: Mangawhai Heads, Northland
Face to face delivery:
Locations without disbursements: Whangarei, Warkworth
Locations with disbursements: (travel at cost)
Virtual delivery: Zoom or client's preferred platform
Sheryl has coached leaders since 2005. Her experience includes Institute of Directors New Zealand chartered director, independent chair and certified professional facilitator. She has led change in governance, executive and policy positions in international, national and regional entities. Sheryl also has deep experience and expertise in mainstream and Māori health.
Sheryl likes to partner creatively and flexibly with clients to get results. Her primary coaching focus is the 'person', not the 'problem', resulting in clients achieving and sustaining changes in leadership behaviour and effectiveness.
She supports clients to identify their own solutions and development actions. With permission, she takes a more mentoring approach and shares relevant frameworks and experiences.
Governance and executive expertise have honed Sheryl's intuition into the direction her coaching needs to take when working with clients. This enables clients to achieve invaluable insights into their barriers to achieving aspirations, resulting in sustained success.
Sheryl has completed the Breakthrough Coaching Enhanced Programme, Marcia Reynold (2021) and Advanced Leadership Coaching, The Forton Group (2015). She is an Associate Certified Coach, International Coach Federation and has a Master of Business Administration.
Areas of specific leadership coaching expertise: Coaching leaders in transition, from operational to strategic leadership and technical/professional leadership to general management.