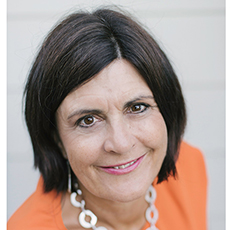 ---
Coach list: Mid-level leaders of leaders, People and thought leaders
Email: sue@suehornblow.com
Phone: 021 884 366
Website: suehornblow.com
Location: Auckland
Face to face delivery:
Locations without disbursements: Auckland, Wellington
Locations with disbursements: By arrangement.
Virtual delivery: Microsoft Teams, Zoom
Sue has been coaching in the public and private sector for more than 13 years. She draws on her personal leadership and board experiences, and affiliations with a range of global leadership organisations, including being on the global facility for the Leadership Circle.
Sue's coaching style is interactive and facilitative, grounded in research and practical in application. Her approach is to challenge and support people to expand their perspectives, to stretch and grow their skills and confidence to deliver in an increasingly complex and pressured environment.
Sue works with individual leaders and their teams, meeting them where they are at. Supporting their development from being individual technical experts to leaders who create an environment for others to thrive and deliver results. She helps people appreciate how their strengths can also limit them. Her coaching incorporates horizonal skill development and vertical growth to support capability and capacity so people can access a wider range of approaches to deliver results through and with others.
Sue provides coaches with practical and useful tools that enable them to navigate challenging situations. She also has significant knowledgeable on building and leading high performing value delivering teams.
Sue has extensive expertise with the Leadership Circle and facilitates certification of New Zealand coaches. She brings a systemic team coaching lens and perspectives of the wider system into individual coaching conversations.
Sue has certifications in Leadership Circle + Collective Leadership. Other accreditations include Systemic Team Coaching and Emotional Intelligence.
Areas of specific leadership coaching expertise:
Collaboration and Influencing
Team Leadership coaching
New Leader of Leader development