Tia Chakravarty (she/her)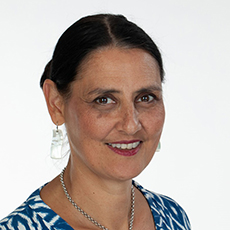 ---
Coach list: People and thought leaders
Email: tiac@creativespirit.co.nz
Phone: 027 467 7473
Website: creativespirit.co.nz
Location: Christchurch
Face to face delivery:
Locations without disbursements: Christchurch
Virtual delivery: Zoom
Tia has over 18 years' of coaching experience and has partnered with a wide range of clients of different ages, backgrounds, cultures and countries. She is a masterful facilitator and coach mentor, training hundreds of leaders in workplace coaching skills.
Prior to coaching, Tia was a New Product Development Manager at ANZ, leading a technical team delivering innovation on multiple projects.
As a coach, Tia uses high impact neuro leadership and narrative coaching frameworks, to engage the whole person. With a focus on purpose and values this creates new levels of self-awareness, better quality thinking and authentic wholehearted leadership.
Tia is a certified Professional Certified Coach with International Coach Federation, Narrative Coach Enhanced Practitioner and Global Team Coaching Institute (GTCI) Certified Coach.
Areas of specific leadership coaching expertise:
Authentic leadership
Women in leadership
Workplace wellness and balance
Inclusive and collaborative teams